In a world where representation matters, fashion photography has always played a pivotal role in shaping the way we perceive beauty and style. And now, Pinterest, one of the most influential platforms for creative inspiration, is taking a bold step towards enhancing inclusivity in the fashion world. This month, Pinterest announced the launch of its ground-breaking body type technology, a revolutionary addition to its inclusive AI innovations.
The Power of Inclusive Technology
Pinterest's body type technology is designed to identify various body shapes, sizes, and forms within its vast repository of over 5 billion images. By understanding the visual content through advanced computer vision technology, the platform has reshaped its algorithms to amplify representation of different body types and skin tones across search results and related pins.
For fashion photographers, this development opens up a world of possibilities. When our work appears on platforms that prioritise inclusivity, it not only broadens our reach but also enhances the overall experience for consumers.
What It Means for Consumers
As photographers, we understand the importance of consumers feeling seen and valued. Pinterest's body type technology is a significant stride in this direction. It means that when users explore fashion inspiration on the platform, they will encounter a more diverse array of images that reflect different body types and skin tones. For instance, if someone searches for "date night outfit inspiration," they will see results featuring various body types and skin tone ranges.
This technology fosters a more positive online environment where individuals can find ideas and styles that resonate with them. When consumers find content that aligns with their identity, it not only boosts their self-confidence but also encourages them to explore their fashion sense more freely.
Impact on Brands
Fashion brands should pay close attention to this game-changing development. The fashion industry has long been critiqued for its lack of diversity and limited representation. With Pinterest's commitment to body inclusivity, brands have an opportunity to engage with consumers in a more authentic and meaningful way.
Users on Pinterest are increasingly searching for body representation. Searches like "Mom summer outfits curvy," "concert looks plus size," and "plus size bridal dresses" have witnessed significant growth. This trend indicates a shift in consumer preferences, and brands that cater to these evolving demands will likely experience greater success.
As fashion photographers, we have a vital role to play in amplifying these changes. Our imagery can showcase diversity and promote body positivity. By partnering with brands and creating content that aligns with these values, we can make a lasting impact on the industry.
Celebrating Inclusion and Diversity
Pinterest doesn't stop at technology alone. To celebrate diversity and promote more inclusive content, the platform has launched the Creator Inclusion Fund dedicated to North American creators in the fashion and beauty communities who share content related to different body types. This initiative not only provides creators with expert training and resources but also financial support.
In addition, Pinterest is spotlighting size-inclusive brands on its platform, further emphasising its commitment to fostering diversity in the fashion industry. Brands like Torrid, Dia & Co, and Anthropologie are featured, offering users inspiring, shoppable content that aligns with their preferences.
A Positive Step Forward
Pinterest's body type technology is a game-changer for fashion photographers, brands, and consumers alike. It signals a positive shift towards a more inclusive fashion world where everyone can find inspiration that resonates with them. As a fashion photographer, I'm excited to see how this technology will influence the way we create and curate content, and I look forward to contributing to a more diverse and inclusive industry.
In conclusion, Pinterest's commitment to inclusivity is a step in the right direction, and it's a journey we can all be a part of. Together, we can redefine beauty standards, challenge traditional norms, and create a more inclusive fashion world for everyone to enjoy.
---
Related Resources: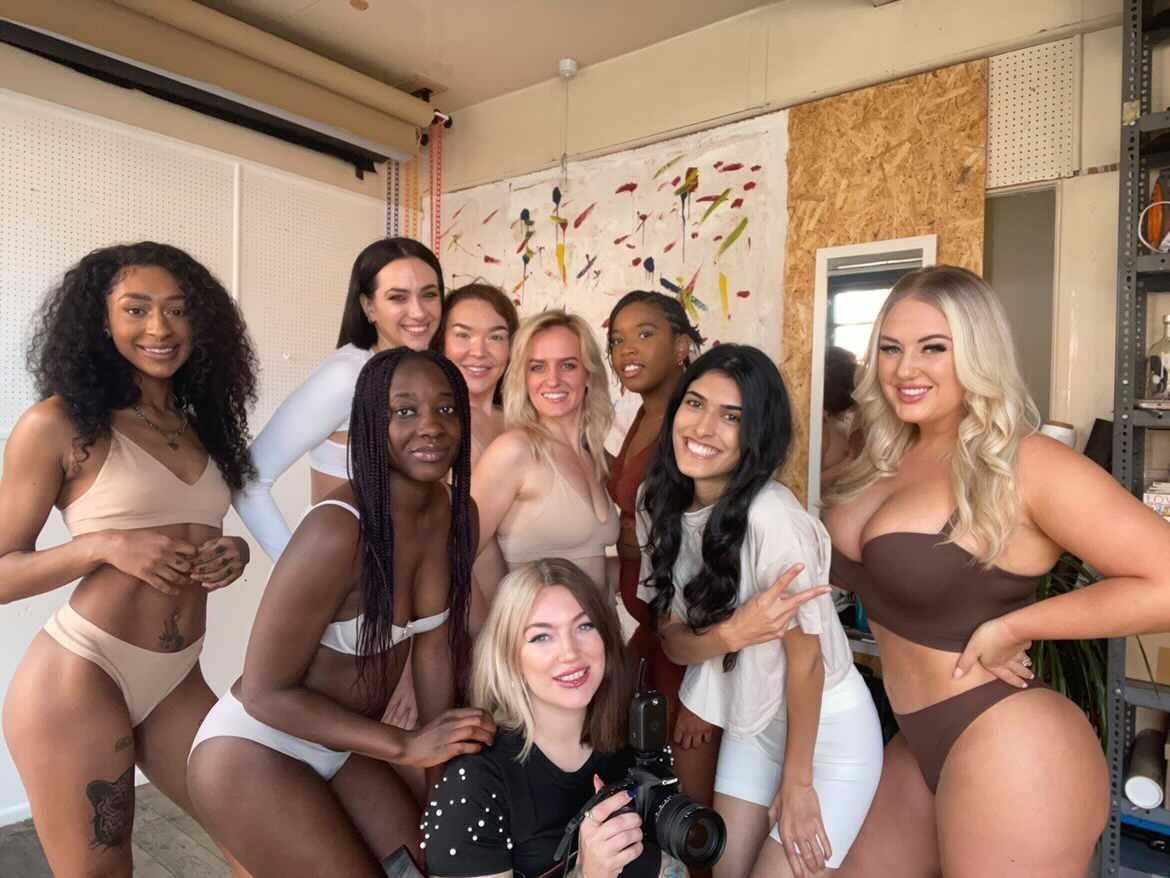 Hannah Lunn Photography
I believe in capturing the beauty of all individuals. As a photographer with over a decade of experience, I specialise in editorial style photography with an edgy fashion twist.
I want to work with diverse of models from all walks of life and create stunning, impactful images. Contact me today to discuss your next project and let's celebrate diversity through beautiful photography.